Discover more from ExxonKnews
Big Oil is still deceiving the public today. ExxonKnews shines a light on the fossil fuel industry's role in driving the climate crisis — and the growing movement to hold the biggest culprits accountable.
Over 4,000 subscribers
We analyzed Big Oil's tweets over six months. Turns out, they're full of it.
We already knew, but we checked it out anyway.
Hello! Somehow we made it to Friday. A friendly reminder: If you don't already receive weekly updates from EXXONKNEWS, you can sign up for them below. And please share!
This week's edition is written by our digital content strategist Abbey Dufoe. You can catch up with her on Twitter here.
---
If you're reading this newsletter, you know all about Big Oil's penchant for deception and greenwashing. 
As it turns out, their social media presence only ups the ante.
We analyzed the tweets of ExxonMobil, BP, Shell, and Chevron's U.S. and international accounts for six months, from October 2019 through March 2020. 
Out of 651 total tweets, refineries and drilling were only mentioned 43 times. Gas stations were mentioned even less (10 times).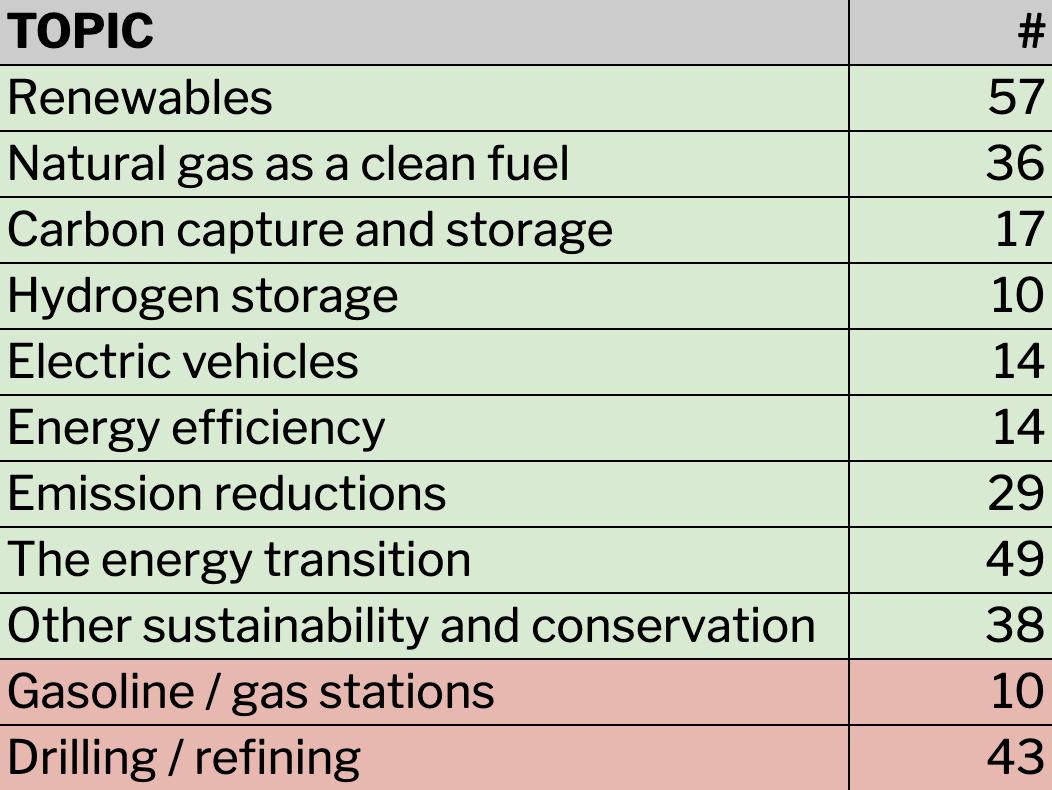 Big Oil is not tweeting about what sustains them. Instead, they are tweeting about their employees' accomplishments, how to cut emissions efficiently, STEM projects for students, how to tackle renewable energy in a modern world, and the pros of carbon capture. 
That is, everything that makes them look like a good "corporate citizen," conveniently ignoring  their corrupt and dangerous business-as-usual.
Some of these tweets claim that natural gas really is a bridge to a low-carbon future or that cows can be the future of energy. Hydrogen-powered cars come to the forefront as the "future of mobility."
A small sampling of this most bizarre sideshow of tweets includes (drumroll please…):
Of course, Big Oil doesn't really believe in the things they're promoting.
Low-emissions biofuels, carbon-capture technology, improving plastic recycling — all of these ideas dress up their image while they continue to fund and invest in even more fossil fuel projects, expand their plastics production, and neglect to clean up oil spills from over a decade ago.
Exxon in particular is refusing to set long-term climate goals, even when they knew 40 years ago that climate change would transform the world as we know it.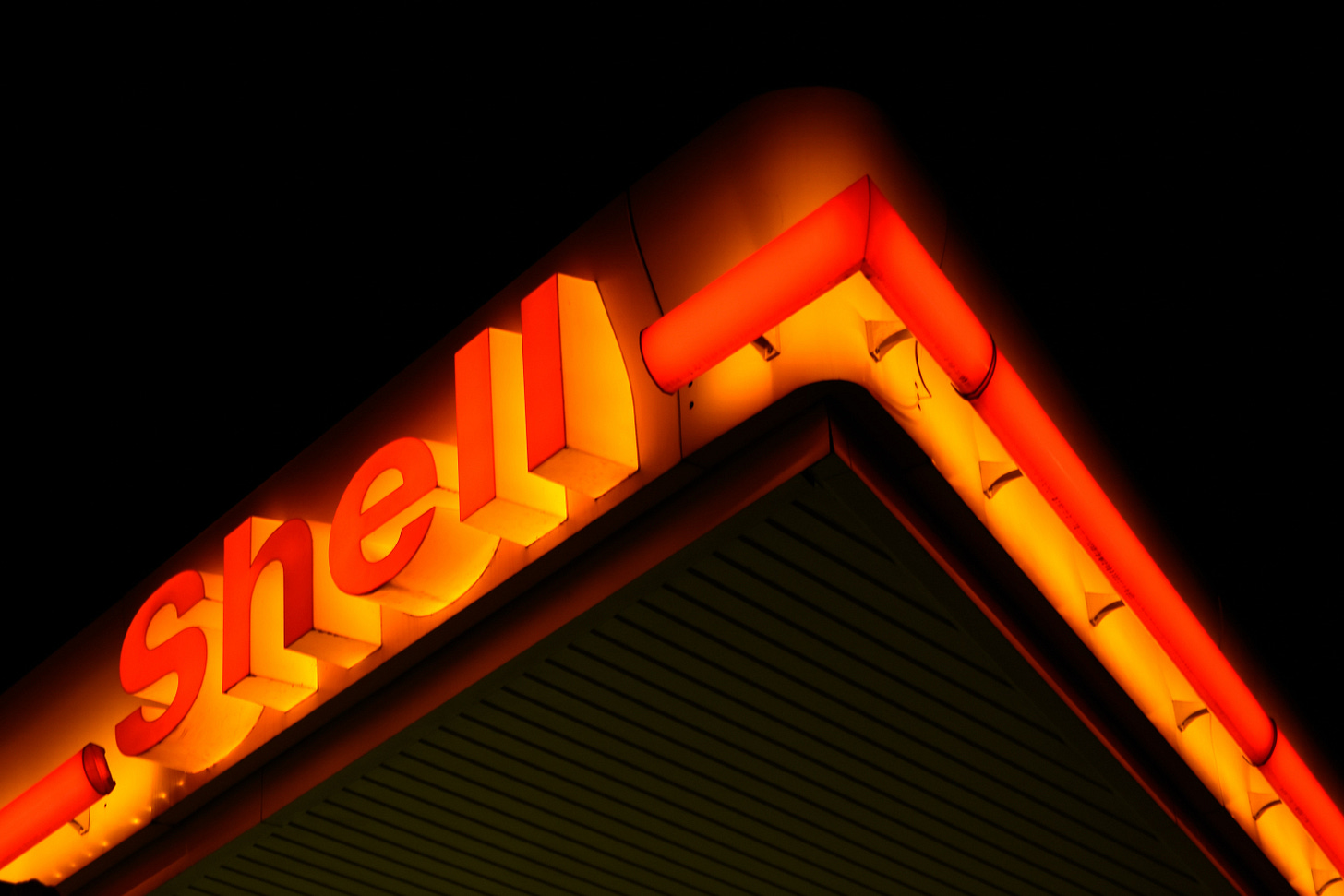 If you don't want to fight climate change, why does your Twitter feed say otherwise?
By diverting our attention away from their starring role in burning up our planet and refusing to pay for the consequences, their not-cheap-to-maintain Twitter feeds try to convince the public they are working toward a sustainable future. 
If Big Oil can successfully paint themselves as good-faith partners in the fight against climate change, they'll maintain their social license to operate and have a shot at the grand prize: driving the energy transition.
Of course all this fits their roles as the masters of deception — Twitter has been a breeding ground for Exxon's bullshit for years — it's not just in their feed. Because if you want to know the REAL story behind #ExxonKnew, go to their ads! 
They have been running a "real story behind #ExxonKnew" ad on Twitter for the last year (at least) refuting the "claims" of campaigns like ours, listing every single climate stance they support. This is yet another attempt to elevate their supposed status as "climate champions." 
But Exxon's digital flim-flam isn't just on your timeline. News broke on Tuesday of a targeted "hacking-for-hire" effort toward groups involved in the #ExxonKnew campaign (that is, the campaign to hold Exxon accountable for its work to deceive the public on climate change). 
Three years ago, environmental groups and journalists received "suspicious emails with fake Google News articles and other links related to their climate-change campaign against Exxon Mobil." These emails "came" from their colleagues. Calling it suspicious doesn't seem out of line.
Exxon, of course, has no comment. But after the last 50 years of lies and corruption, what would they possibly have to comment on?
---
ICYMI News Roundup
You can sign up for weekly updates from EXXONKNEWS by clicking below.