Discover more from ExxonKnews
Big Oil is still deceiving the public today. ExxonKnews shines a light on the fossil fuel industry's role in driving the climate crisis — and the growing movement to hold the biggest culprits accountable.
Over 4,000 subscribers
Minnesota climate accountability case pioneers new ground with old precedent
AG Ellison's consumer protection lawsuit is the first to address racial injustice.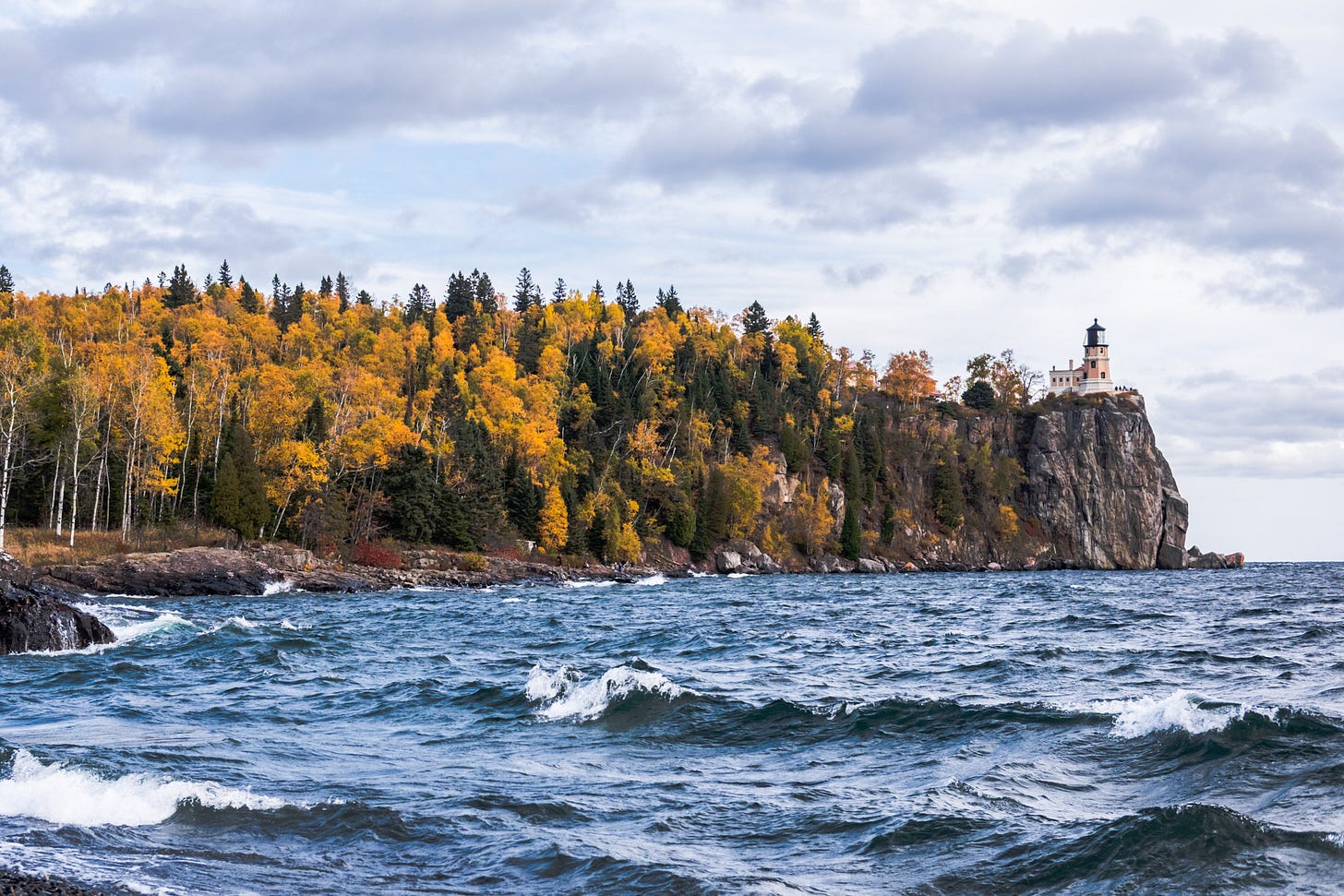 Split Rock Lighthouse, MN.
Good morning. A friendly reminder to sign up for weekly updates from EXXONKNEWS below.
Last week, we had hot off-the-presses news of two momentous developments in the world of climate accountability: Minnesota and D.C. sued some of the biggest names in the climate deception game for consumer fraud. 
Today, we'll talk more about Minnesota Attorney General Keith Ellison's case — how it wields the state's tried and true consumer protection laws to confront corporate climate deniers and the racial injustices they inflamed.
---
This isn't the first time Minnesota has used the courts to check industry and protect its residents.
"Minnesota has a long history of helping to take care of the Minnesota public, who have been misled by a number of industries including the tobacco industry," said J. Drake Hamilton, science policy director of the Minnesota climate and clean energy advocacy group Fresh Energy. 
In fact, Minnesota brought the first ever state lawsuit against Big Tobacco, which was settled in 1998 after a months-long trial for nearly $6.5 billion. The settlement came after the exposure of more than 30 million pages of documents proving that the tobacco industry had been lying to the public about their findings on the dangerous health impacts of smoking and nicotine addiction. 
Doug Blanke, who directs the Public Health Law Center at Mitchell Hamline School of Law, emphasized that Ellison's landmark case against Exxon, Koch, and the American Petroleum Institute — the three titans of climate denial — rests on the same solid legal foundation that allowed Minnesota to hold some of the wealthiest and most powerful tobacco companies accountable. 
"The alleged actions of these [Big Oil] defendants are ripped straight from the playbook of the tobacco industry," said Blanke, who worked under previous Minnesota attorneys general on the state's tobacco litigation, at last week's press conference. "It's from that vantage point that I am confident that this case is legally sound. Minnesota's consumer protection laws are broad and strong and flexible, and they are up to this job."
Climate fraud, especially from these three defendants, is just as thoroughly documented, and remarkably ugly: API, and in more recent years, the Koch-and-Exxon supported Heartland Institute, even sent propaganda materials to schools and attempted to influence science teachers nationwide to incorporate climate denial into their curricula.
"For too long, powerful industries have intentionally lied to the public and rigged the rules to benefit the wealthiest individuals at the expense of all of us, especially working class communities of color and Indigenous communities," said Elianne Farhat, Executive Director of TakeAction Minnesota. "We have a proud history of holding Big Tobacco and Big Pharma accountable for harming public health. Now the state is rightfully taking on these corporate polluters for harming our state's climate and lying about it."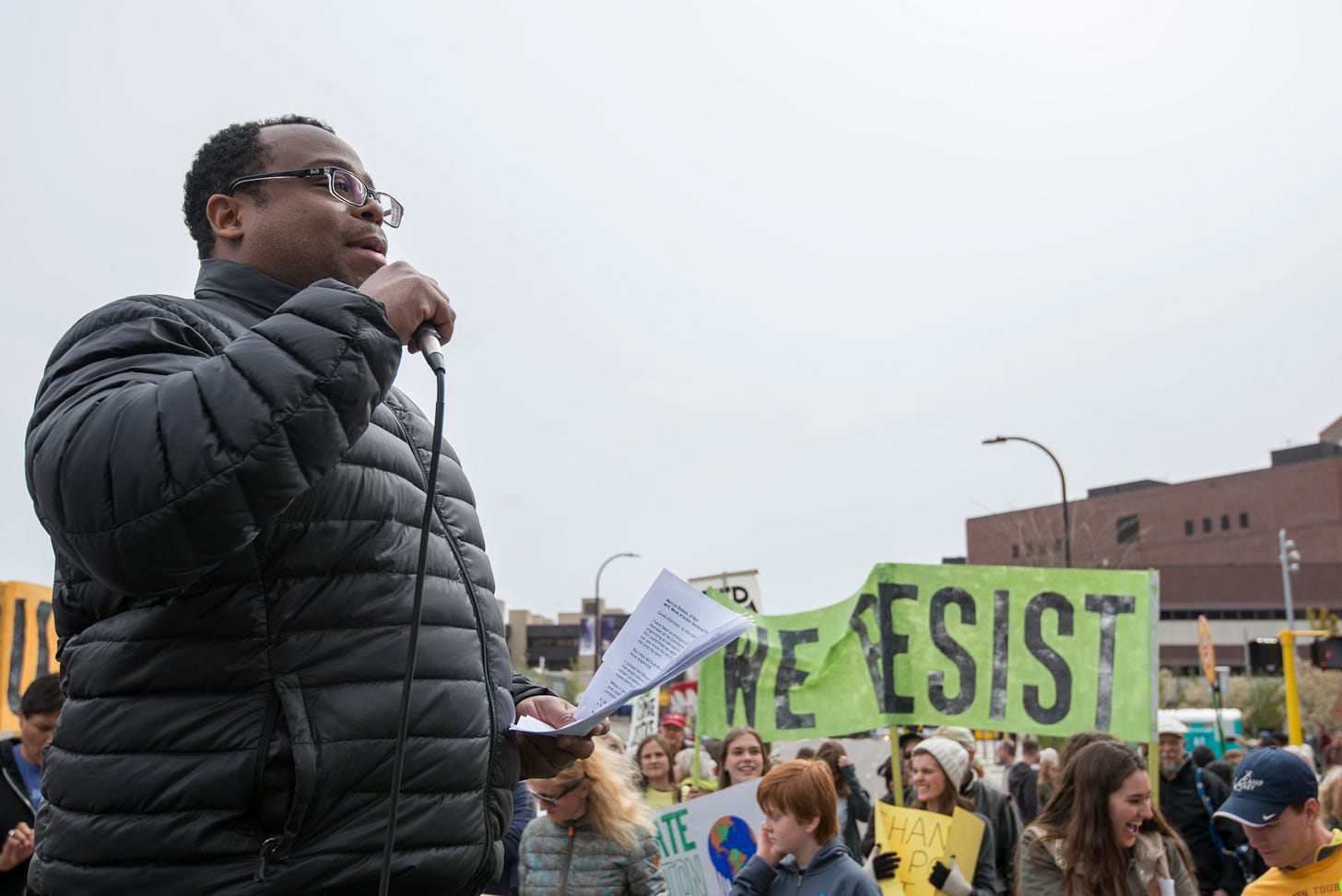 Climate March Minnesota, 2017. Credit: Fibonacci Blue
Minnesota's is the first lawsuit to make the connection between racial injustice and climate accountability.
In the weeks since the entire world watched a Minneapolis police officer kill George Floyd, Minnesota has been at the epicenter of calls to reckon with our nation's ongoing legacy of systemic racism.
Attorney General Ellison doesn't skirt around this important context. In the very first paragraph, the complaint explicitly states that the consequences of climate change deception fall distinctly along the fault lines of race and class.
"Warming will continue with devastating economic and public-health consequences across the state and, in particular, disproportionately impact people living in poverty and people of color," it reads.
Black and Indigenous communities are not just hit harder by climate disasters — they are also more exposed to Minnesota's increasing rates of climate-worsened illnesses, like vector-borne diseases, heat exhaustion, lung disease, and childhood asthma. At last week's press conference, Executive Director of MN350 Sam Grant pointed out that Black people's life spans in places like North Minneapolis are shortened by 11 years compared to the national average thanks to unchecked fossil fuel pollution.
"To be in a Black body in the United States of America that has privileged the freedom to profit over the freedom to breathe, throughout the history of African American people in this country, is something that is in a longer context and a longer arc of justice that we have to work for," Grant said. "But working on corporate accountability is a zero point in this conversation."
The suit asks these companies to right their own wrongs.
Minnesota's case doesn't ask for defendants to contribute to the costs of climate adaptation and resilience in the state. The lawsuit seeks a different kind of recovery: that the companies responsible for misleading Minnesotans fund a campaign to re-educate the public on the climate crisis, publish all of the research they conducted on the subject, and disgorge the profits they made through false advertising, among other remedies.
In the shadow of a deception campaign that targeted schoolchildren, that ask is especially powerful for Minnesotan youth — many of whom are now in the fight for their lives. 
"Because of their deception, as teenagers, we are spending our time fighting for a future that could be stolen from us," said 16 year old environmental justice organizer Juwaria Jama at the press conference. "The most heartbreaking thing about this is that it could have been prevented."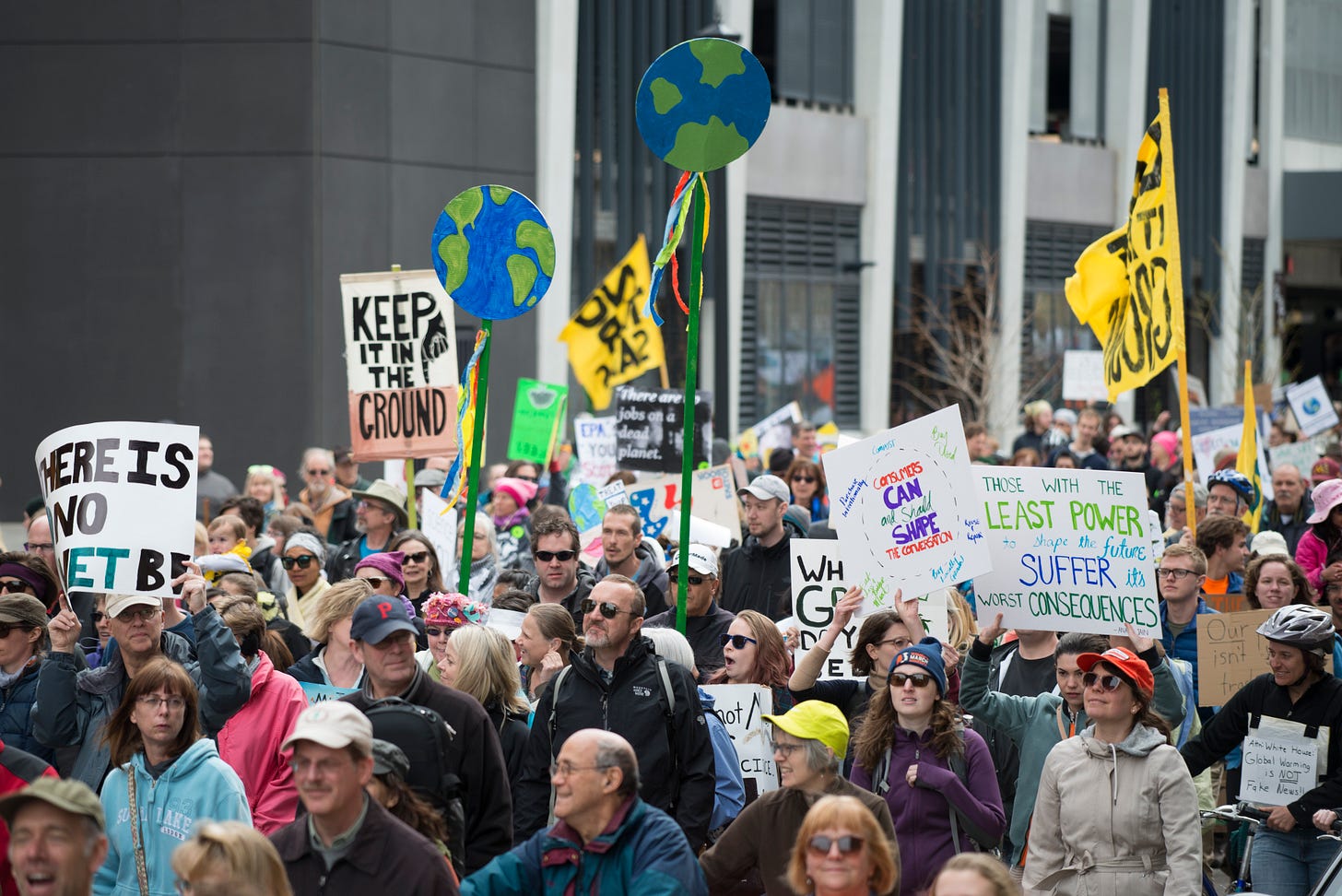 Climate March Minnesota, 2017. Credit: Fibonacci Blue
Want to learn more about Minnesota's lawsuit? Check out the recording of this week's deep-dive webinar, with commentary from experts including our very own legal director, Alyssa Johl.
---
ICYMI News Roundup