Discover more from ExxonKnews
Big Oil is still deceiving the public today. ExxonKnews shines a light on the fossil fuel industry's role in driving the climate crisis — and the growing movement to hold the biggest culprits accountable.
Over 4,000 subscribers
As the nation reels from climate disasters, the RNC hands its platform over to Big Oil
Fires and storms forced thousands to leave their homes mid-pandemic. Still, Republicans gave the mic to Trump and friends in fossil fuels.

Hello and TGIF. You can stay informed about the fight to hold Big Oil accountable by signing up for weekly updates, below.
---
After last week's DNC, we talked about what a Biden-Harris administration might mean for nationwide efforts to make the oil and gas industry chip in for the billion-dollar costs of climate disasters. After this week's RNC, we thought it would only be fair to give you a sense of, uh… how things might go if Trump maintains power in the White House. 
Okay, look — we wanted to give you an equally thorough rundown of Republicans' plan to help Americans deal with the clear climate emergency bearing down in the middle of a pandemic. It's just that they literally do not have one.
The RNC decided that instead of rolling out a 2020 platform of policies and ideas to help the country move through this unprecedented time, it'd be better to adopt their 2016 platform unchanged, with a note that they will continue to "enthusiastically support the President's America-first agenda." And what did the 2016 platform have to say about the climate crisis? It complained about "intolerance toward scientists and others who dissent," claiming climate change is "far from this nation's most pressing national security issue" and that it is being addressed with an "extremism" that Congress "must stop."
"The central fact of any sensible environmental policy is that, year by year, the environment is improving," the platform reads. "Even if no additional controls are added, air pollution will continue to decline for the next several decades."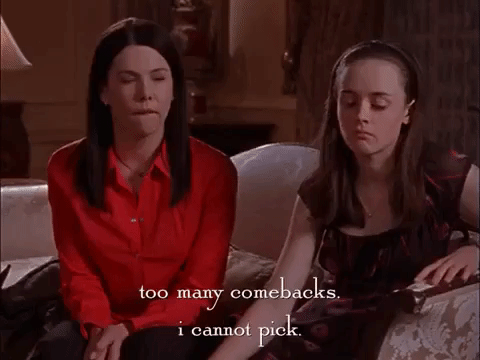 Trump, for his part, presented us with a bulleted second-term agenda that is packed with as much explanation and detail as the "sanity goals" I end up writing for myself about once a week at 2 o'clock in the morning. 
One word that does not appear anywhere in his list: "climate." 
This week's Republican National Convention took place as wildfires incinerated more than 90,000 acres of land across three Western states; as California faces rolling blackouts, evacuations, blazing heat, and yes, firenadoes; and as climate-charged Hurricane Laura barreled into Texas and Louisiana with storm surge officials described as "unsurvivable." 
Apparently that's of little concern to Trump, who tweeted last year that California — which at the time was suffering devastating wildfires that burned entire towns and cost the state millions of dollars — should be barred from receiving public FEMA funds until they "get their act together." 
"He told us to stop giving money to people whose houses had burned down because he was so rageful that people in the state of California didn't support him," said Miles Taylor, former chief of staff at the Department of Homeland Security. 
The RNC itself did not mention the crisis fueling catastrophic fires and storms at either end of the country. That is, except for once: on the night a hurricane promising to be more damaging than Hurricane Katrina slammed into the Gulf Coast, Vice President Mike Pence said the administration wouldn't pass a "regime of climate change regulations." 
To make their point clear, the RNC hosted an advertising and greenwashing blitz sponsored by the American Petroleum Institute, the world's largest oil and gas trade association and one of the original founders (and funders) of climate denial. Minnesota Attorney General Keith Ellison is currently suing API (along with Exxon and Koch Industries) over their decades-long "campaign of deception" about climate change. 
The "Energy and National Security" panel, punctuated by a 5-minute sales pitch by API's CEO Mike Sommers, featured speakers like Texas Congressman Bill Flores, the former president and CEO of oil and gas company Phoenix Exploration. Flores spoke of his plan to make America carbon neutral by combining "conservation, innovation, adaptation and market forces" with an "all of the above" energy approach (meaning we continue to burn more oil, gas, and coal). Science says that's not remotely an option if we want to stop catastrophic warming, but who listens to science anyway?
"For those that don't [support drilling in the Arctic], I would encourage them to go to the north slope of Alaska and look at the huge changes in land use from when the north slope was first discovered and oil and gas production started, to what it is today," said Flores, who has announced that he will soon retire and return to work in the private sector. "I think they will walk away with a whole new feeling of appreciation for how the oil and gas industry has become environmentally conscious."
Damn, if there wasn't a pandemic and I had a private jet...
Of course, this wouldn't be the first time Trump or the GOP put their weight behind fossil fuels. Recent investigations found that Trump's Department of Justice worked with the industry as a "team" on attempts to undercut climate litigation. They also filed an amicus brief supporting oil majors against California cities in one such lawsuit. During the pandemic, Trump granted industry executives an exclusive White House meeting and siphoned billions in public stimulus money to their coffers. He has sped up environmental health and safety rollbacks to pave a smoother road to profit for the industry, and last month announced huge changes to the National Environmental Policy Act, expediting the process for pipeline and fossil fuel infrastructure projects to railroad through communities. 
These aren't just giveaways on Trump's part: the president received millions from the fossil fuel industry for his re-election campaign just in the last year. "It's the kind of industry that remembers their friends through thick and thin," industry lobbyist Bill Miller told the Associated Press. "And Trump is their friend." 
So maybe Trump's "climate plan," if such a thing were to exist, would actually be pretty simple:  continue to let Big Oil run the show, but dress it in a MAGA hat.
---
ICYMI News Roundup